Software
The Importance of Warehouse Management System for Cosmetic Industry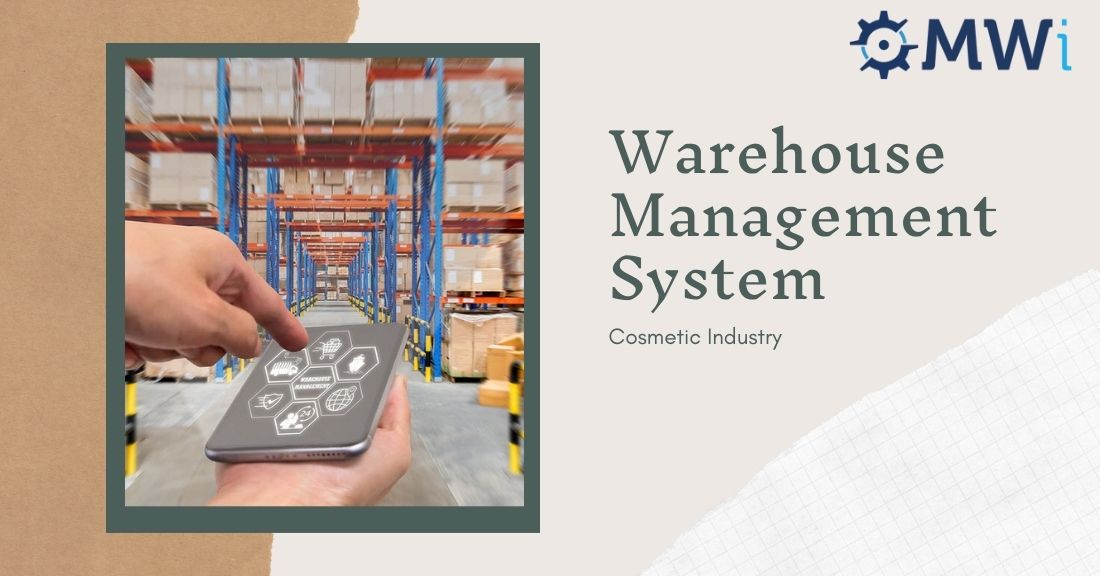 The cosmetics market is distinct in that it necessitates a great deal of flexibility from cosmetic packaging producers. This means that your cosmetics business equipment must be versatile and able to accommodate the assembly and/or distribution of any product. 
When it comes to cosmetics conveyance and packaging solutions, there are various material handling automation aspects that must be included in your course of action.
And here they are!
Easing Warehouse Concerns with Warehouse Management Software
Since some cosmetics and skin care goods are perishable or require refrigeration, a proper warehouse management system is critical. The sector is also highly regulated, and third-party logistics (3PLs) must have specific licenses in order to handle items.
Pharmacists are sometimes utilizing to ensure compliance. Many cosmetic brands utilize an on-site pharmacist in the warehouse operations to oversee processes such as product shelf-life, health conditions, sanitation, and packaging to assure regulatory compliance.
End-to-End Product Movement with Material Handling Systems
In the cosmetics sector, adaptive end-to-end product transportation with a tiny transfer gap and closed carrying surface are essential. This ensures that these frequently small goods travel along the line safely and without causing excessive friction.
Cosmetics chain conveyor systems such as Hytrol are one good example in this case. The closed-top chain conveyor has a smooth, closed carrying surface that prevents small items from slipping through the crevices. The chain conveyor also has an exceedingly smooth surface and a very little transfer gap, making it very easy to move. The chain conveyor, with its compact form and diversity of chain types, is the pinnacle of versatility and flexibility.
Automated Material Handling for Smooth Sorting and Merging
There are a lot of moving elements and pieces when a cosmetics firm creates a product, whether it's an eyeshadow pallet, lip gloss, or mascara. As a result, producers must have dependable material handling conveyor solutions in place that can precisely sort and merge at a high rate.
The high-speed conveyor such as Modsort swiftly and effectively splits your cosmetic goods while preserving your product line pitch. The conveyor stops and pushers can help you halt or eject skincare or cosmetics products from your line. With the vertical conveyor, you can quickly discharge items at a variety of altitudes.
Reliable Elevation Change for Best Warehouse Management System
A cosmetic company frequently manufactures a large number of distinct goods at the same time. As a result, the more conveyor systems with tiny footprints that are available, the better. The most efficient and dependable conveyor systems that vary elevation are the best way to achieve this. These cosmetics conveyor systems allow you to transfer a wide range of products without taking up valuable floor space.
Interroll can handle difficult angles, cosmetic product orientations, and 60-degree elevation variations. The conveyor is also unique in that it can change elevation and direction at the same time, resulting in the industry's most ergonomic modular design with the smallest turning radius. The conveyor elevator feature gives you the cost-effective capacity you need if you're short on room and need to transfer multiple delicate cosmetic products at once.
Easy Cleanup and Order Management System
Cosmetics are frequently manufactured with powder, liquid, or other fluid materials. As a result, if you don't employ the correct conveyor system add-on equipment, cosmetic industry equipment can get highly filthy and even unsafe. If you don't have the correct system in place, you risk damaging your conveyors, compromising product quality, and even putting your staff in danger. You can assure cleanability and extend the life of your material handling equipment by installing the right add-ons.
There are drip trays designed to catch liquids and debris that might fall off your conveyor and onto walkways or other parts of the system. The clean-out holes in some conveyors, on the other hand, are designed for situations where sanitation is a top issue. This technique improves access to the inside of the conveyor bed and makes washdown more effective and efficient.
Why Chain Conveyors Are Ideal in Cosmetic Warehouse Control System
For tough construction, chain conveyor systems combine chains and sprockets with appropriate frames and drives. They come in several designs to fit the needs of a variety of applications, including floor-mounted and overhead varieties. Pallets, Gaylord, and drums are all examples of heavy objects that require the use of floor-mounted conveyors.
This motif is used in a variety of right-angle transfer methods. They're used in assembly and packaging lines, as well as in industries including pharmaceuticals, cosmetics, and consumer goods. Moreover, warehouse management services suitable for cosmetics includes:
Order Fulfillment

E-Commerce/Marketplace

Pack/Repack/ Crating Services

Product Fulfillment
Leading Providers of Highly Efficient Conveyors
There are a lot of specific criteria for providing cosmetics warehouse and fulfillment services. When it comes to storing and shipping cosmetics, the nature of the products, as well as their potential high value, presents some unique issues. Considering that, McCombs-Wall Inc offers a variety of warehouse management systems to address the needs of cosmetics companies and retailers who are working to complete orders. 
The highly skilled team is committed to providing cost-effective solutions that are suited to specific application requirements without the need for outsourcing. Therefore, MWI Solutions can help cosmetic warehouses distribute items by utilizing a network of safe sites across the country.
Get a free consultation today.