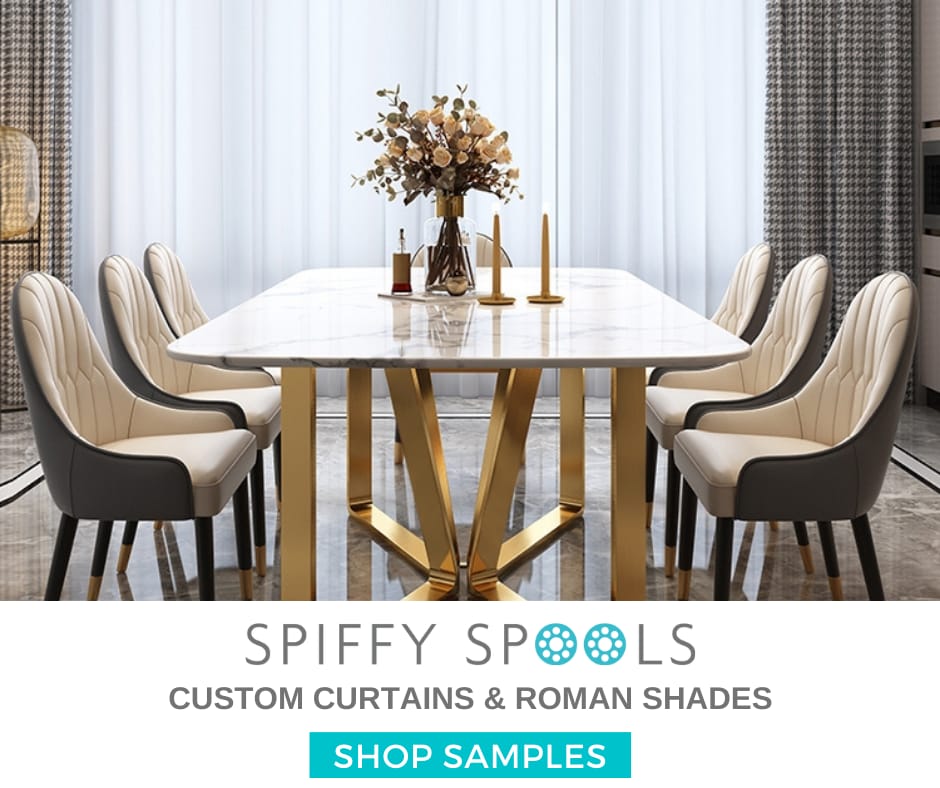 Windows form both functional and decorative units of a home. Thinking of them as either just a part of house aesthetics or only for air circulation and the entryway of natural light is a grave mistake. They are as essential as your walls and the art pieces of your home, and to enhance both their functional aspect and aesthetic value, it is important that you choose the right set of curtains.  Custom curtains are your best friend when you are trying to kill not two but three birds with one stone – they offer you the perfect picturesque decor, facilitate light and air circulation and also, make sure that your privacy is not compromised.
The use of a combination of sheer curtains with blackout ones on your windows bring in the versatility needed for controlling both light and privacy, while also creating visual depth in your decor. In this post, we will show you how to layer sheer curtains and blackout curtains together for this purpose.
Let's first know quickly what exactly are blackout and sheer curtains.
Blackout curtains are made from dense, tightly woven fabric, usually a blend of manmade and natural fibers. As their name suggests already, blackout curtains do not let any light falling on their surface pass through. This means that when these are drawn close, light from outside can't come in and light from inside can't go out.
Sheer curtains are made from lightweight and translucent materials such as organza, mulmul, and tulle. These let the light diffuse through them with a softening effect. In terms of visibility, these somewhat obstruct the view. You could call them partial privacy providers.
Why layering sheer and blackout curtains works for your home
Hang the two together on a window and you can:
Block all light and views by drawing blackout curtains (especially helpful if you are sleeping, getting intimate, or studying/ working).
Diffuse in gentle light (cutting down any glare) and ventilation while still retaining partial privacy by drawing just the sheer curtains on the windows (blackouts will be stacked on the side).
Let in sunlight and air unhindered by stacking both sheer curtains and blackout curtains on the side. This will also make your interior space visible to outside eyes and let you see outside too.
The two ways of layering sheer and blackout curtains
Sheer curtains over blackout curtains – In this method, blackout curtains are sandwiched between the window panes and sheer panels. When drawn, sheers are at front and blackout curtains are still visible from behind. This actually leads to amazing esthetic possibilities as you can pair the two layers to create color combinations and textural contrasts. If two layers of curtains seems like an overkill for your space, you can also consider inside mounted blackout custom roman shades and have sheers in front. Blackout roman shades will allow you to achieve the same benefits without overwhelming the space with fabric.
Blackout curtains over sheer curtains – Here, sheer curtains are hung next to the window panes. Blackout curtains come at the front. Viewed from inside the room, only blackout curtains are visible when both layers are drawn. When the upper layer is pulled aside, sheer curtains can be seen.
The hanging mechanism for sheer and blackout curtains
Ideally, you should have a two-rod system installed above your windows that will let you hang both layers neatly without intruding into each other's space.  If you don't (or can't) have a two-rod installation, try hanging a parallel rod a little below the primary rod using zip ties. By the way, it is a good idea to have the rods at least 10-12 inches above the window frame to ensure no light gets in laterally either. For the same reason, extend your curtain rods by 10-12 inches on either side of the window too.
The recommended curtain headings
To ensure that no light gets in from open spaces, we recommend going for pinch pleated curtains or styles that don't have any loops or gaps. Pinch pleat or pencil pleat, both work equally well at minimizing lateral light inflow. Grommet top and tab top headings are best avoided with blackout curtains as their large top holes give passage to some amount of light.
Should both sets of curtains have the same heading style
Ideally, yes. If the sheer curtains are the top layer, both headings will be visible from inside the room. Having both in the same style will give it a harmonious look. On the other hand, if the sheers are going to be hidden behind the blackout layer, you can consider different headings for each as they won't be visible together.
Fabrics, colors, and patterns for the two layers
There's an ample range of colors, patterns, and textures available for both these curtain types.
Blackout curtains are no longer available only in dark, solid colors. Sheer curtains are no longer available only in white and ivory.
If you are going to keep blackout curtains on top (sheers will be seen only when the upper layer is pulled aside), your major focus needs to be on them. Sheers can be kept simple and utilitarian.
If the upper layer is going to be of sheers, you have ample room to create a variety of looks as both the layers will be visible together. Here you can experiment with color combinations and textures. Sheers add a flowing, draping effect that can give a feminine and softening appeal to your room.