Travel and Leisure
Where To Stay In Kilkenny: 6 Accommodation Options In The Medieval City
Planning to visit Ireland once the world goes back to normal? Kilkenny, the heart of Ireland's Ancient East, should definitely claim a spot on your bucket list. 
Kilkenny is a beautifully preserved medieval city in the South East of Ireland, just an hour and a half drive from Dublin. It is home to historical castles and manor houses, medieval churches and abbeys, vibrant pubs, cafes, and gift shops, and narrow, winding streets that'll give you an atmosphere of old-world charm. And to conveniently see the best of the medieval city, finding the best Kilkenny accommodation can make a difference. 
Where to stay in Kilkenny? Here are recommended accommodation options and travel tips for your budget and needs.  
1. Stay in Butler House Luxury Guesthouse, the dower house of Kilkenny Castle 
Have you ever dreamed of spending a night or two in a castle? You can turn that dream into a reality in Kilkenny! While you can't sleep in Kilkenny castle, you can always lodge at the Butler House Luxury Guesthouse.
The historical guesthouse is an 18th-century Georgian Dower house, built in 1770 and is formally the dower house of Kilkenny Castle. Butler House was home to the Earls of Ormonde, who also built the castle, stables, and coach houses at the rear. Today, it's serving as a 4-star hotel and conference centre.
The Butler House is a mix of contemporary furnishings and period elegance, with sweeping staircases, plastered ceilings, and marble fireplaces. 
2. Luxury country manor houses
For an extra luxurious getaway that's fit for a king or queen, you might want to consider lodging in a 300-year-old country manor house set in a picturesque estate. Kilkenny has a couple of elegant manor houses dotted around the county, and some of them are used for lodging and hosting events. 
Planning to visit the heart of Kilkenny yet wants to stay on the outskirts? We have Lyrath Estate, a 17th-century luxury manor set in 170-acre land complete with picturesque lakes, historic gardens, and woodlands. It has a grand Irish castle feel with modern conveniences such as spa services, pools, and restaurants. 
Mount Juliet Estate is a top choice if you're visiting Thomastown. The 18th-century manor house is just a short distance from Jerpoint Park, Jerpoint Abbey, Kells Priory, and other top-rated attractions.
3. Mid-range hotels in the heart of the city
Are you staying in Kilkenny city for sightseeing? Book a mid-range hotel that's right in the middle of the action. From charming boutique hotels to contemporary house hotels, you can choose from a plethora of mid-range hotels that are conveniently located in the heart of the city. 
If you want to stay somewhere that's within walking distance of Kilkenny Castle, just take a stroll around St. Patrick street. You'll find an array of charming hotels, lined up alongside restaurants, cafes, and souvenir shops with quirky storefronts and Georgian doors.
Pembroke Hotel, for instance, is a four-star Kilkenny hotel that promises to give you the best view of Kilkenny Castle from your room as well as easy access to the attractions along the Medieval mile. The hotel boasts its excellent Irish breakfast, wonderful staff, and lovely amenities.
You can even try to check your points to get a free hotel stay! 
4. Budget hotels in Kilkenny
If you're visiting Kilkenny on a budget, you can find a list of cheap yet comfortable hotels. There's Kilkenny Inn hotel, a boutique-style property near St. Canice Cathedral and on the Medieval Mile.Club House Hotel, a 200-year-old hotel with old-world charm, is another excellent choice. You'll have the city's best shops, restaurants, and pubs on your doorstep. 
5. Hostels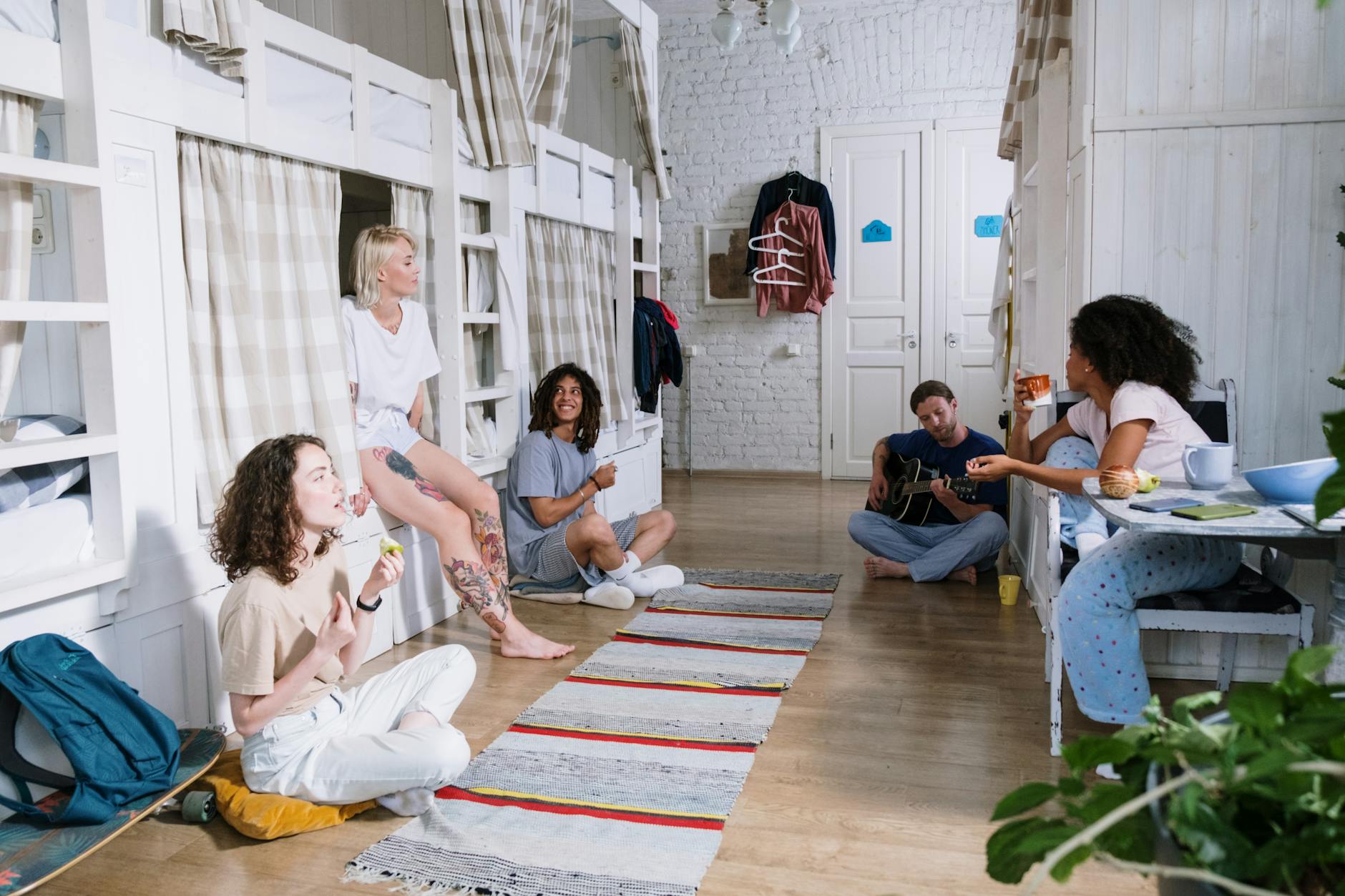 For those with a really tight budget, you may consider booking hostels. Kilkenny Tourist Hostel provides a selection of dormitory-style rooms and private rooms. There's a shared kitchen you can use to save big on meals. 
6. Bed and breakfasts, guesthouses, lodges, etc
Want to experience Kilkenny like a local? Check out bed and breakfasts and small guesthouses. They're perfect for travelers who prefer quiet accommodation options with a more homey touch. Plus, there's a hefty, authentIc full Irish breakfast you can enjoy. 
Depending on your travel plans and itinerary, you can find BnBs that are located in the city center and BnBs that are cheaper yet are located farther out of town.
Author Bio:  Carmina Natividad is a travel and lifestyle writer. Aside from taking vibrant street photos, you can find her writing articles about travel, food, and lifestyle. To know more about hotels and travel blogs, you may visit Pembroke Hotel Kilkenny.