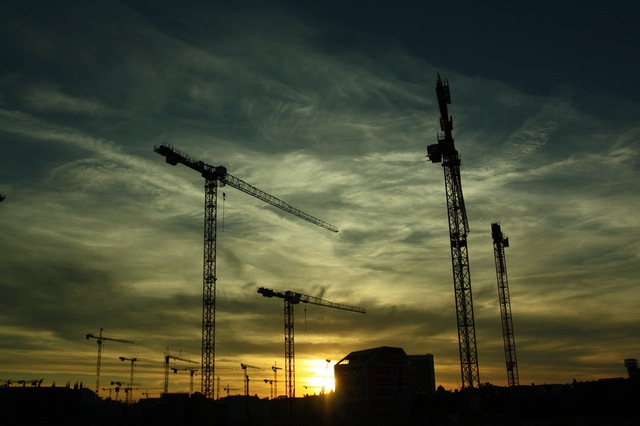 Sometimes you may want to operate a business in Arizona as a contractor but are unsure about the requirements for licensing. Quite often people will ask what type of license is required for their specific trade. The answer to that question can be found by contacting the Registrar of Contractors for the State of Arizona.
The Registrar of Contractors is the agency that licenses regulate and disciplines contractors in the State of Arizona. The mission of the agency is to protect consumers and promote quality construction by enforcing Arizona's licensing and regulatory laws.
To be licensed as a contractor in Arizona, an individual must:
-Be at least 18 years old
-Have a Social Security number or a taxpayer identification number
-Show financial responsibility
-Pass two exams, a business management exam and a trade exam
-Submit a completed application and the required fees

Types of
Arizona Contractors

Licenses

 

There are six types of contractors licenses in Arizona which are based on the value of the contract:

 

-General Contractor

Allows the licensee to work on any type of project, including residential, commercial, and industrial. It is considered the most versatile license. So if you're hoping to become a contractor in Arizona, this is the license you'll need to get.

-Residential Contractor

With a residential Arizona contractor license, you can work on any kind of residential project. This includes new construction, remodeling, and repair work. You'll need to take a business law exam as well as a trade exam.


-Specialty Contractor

This type of contractor's license is issued to companies who provide a specific type of contracting services, such as electrical work, plumbing, or roofing. To obtain a specialty contractor license, the company must have a minimum of two years of experience in the field and pass a trade exam.

-Commercial Contractor license


This type of license is required for contracting work on any project where the total cost of all labor and materials is more than $1,000. If you are working on a project with a total cost of less than $1,000, you do not need to be licensed.


-Industrial Contractor license

If you are planning to open an industrial contracting business in Arizona, you will need to obtain an Industrial Contractor license from the Registrar of Contractors. The requirements for this license include a minimum of two years experience working as an industrial contractor, passing an examination, and completing a business management course.


-Limited Specialty Contractor


A limited specialty contractor license is issued to companies who provide a specific type of contracting services, such as electrical, plumbing, or HVAC. To obtain this type of license, the company must have a physical location in the state of Arizona, and at least one employee who is licensed in the specific contracting trade.

There are many benefits of having an Arizona contractor license, including:

-Protection from Fraudulent Contractors: The State of Arizona Registrar of Contractors (ROC) investigates complaints against licensed contractors. If a complaint is found to be valid, the ROC can take disciplinary action against the contractor, up to and including revoking their license.

-Legal Protection: If you hire an unlicensed contractor and they damage your property, you may not be able to file a claim with their bonding company or insurance company.

-Consumer Confidence: Hiring a licensed contractor gives consumers peace of mind knowing that the contractor has met the state's requirements for licensing.

– Financial Protection: Licensed contractors in Arizona are required to have worker's compensation and liability insurance. This protects consumers from being held liable if a worker is injured on the job or if the contractor damages their property.

If the license is not active, it means that the contractor can no longer operate in the state of Arizona. So, it will be essential you take the legal steps of renewing the license or applying for a new one.