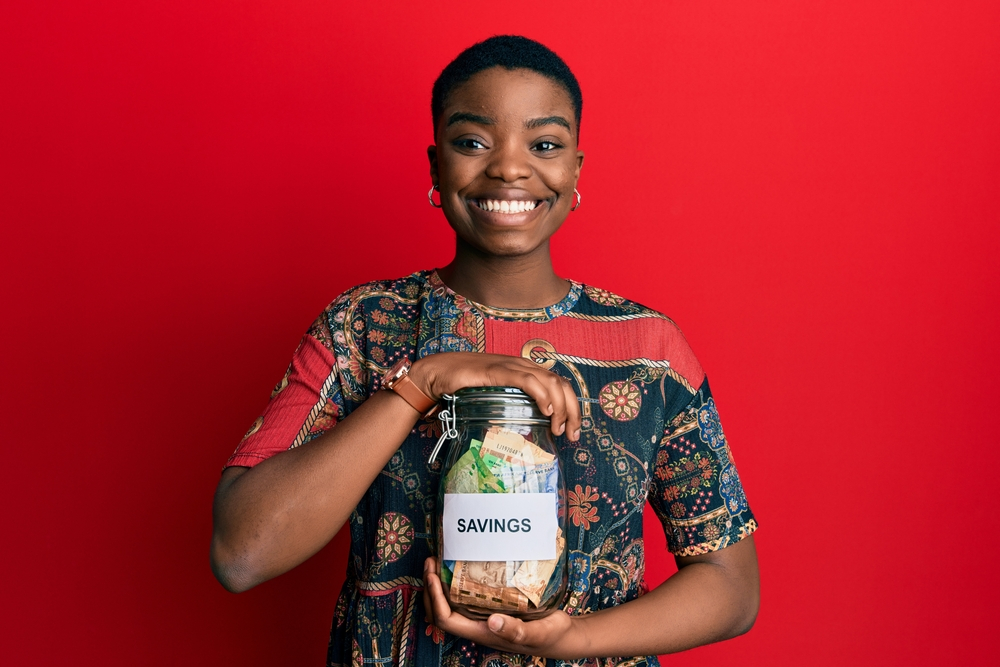 Understandably, you may not have control over the economy, but you can manage the actions you take. Sometimes the most challenging thing about saving Euros is just getting started.
However, having a fixed goal can actually be a source of calm. If I deeply think about life, then life gets in the way just like this; your car needs new tires, the teenagers need braces, the house needs a new roof. Similarly, saving money takes a back seat. It may sound familiar. Right?
But, the truth is that you can't get everything magically lined up perfectly before you start your saving journey. So please don't wait for the right time to start the savings because it will never show up until you try.
So that's why the best time to start saving is right now. If you feel stressed about maintaining your budget, don't worry because I will help you keep your budget constraints steady. Just follow this essential guide to the end to start the saving journey.
Take A Record Of Your Expenses
Try always to record all your expenses to maintain a healthy cash flow. Remember to record every single cost, from coffee and shopping to grocery items and electronics. When you have data of all your spending, you will ensure that you are not going anywhere else and what areas you need to improve.
Furthermore, to save more on your purchase, consider visiting BesteSparer. They offer fantastic coupon codes to help you spare some extra green notes.
Extra Tips: Look for a free-spending tracker to help you get started to get the best result.
Make A Budget That Help You Saving
Budget is at the heart of any saving plan. So if you have a large budget that goes out of your monthly salary, you need to learn how to control it to maintain the savings and financial aspects. You can do that by making a monthly budget plan. Plus, if you hold your budget, you are automatically in control of your finances.
For this, you need to come to grips with your cash flow. It means understanding all of your incoming and outgoing cash. Make an excel chart or jot it down in the dairy.
Extra Tips: Compare your monthly expenses to know how much improvement you need to make in your upcoming month's budget.
Change Your Mentality About Money
It would help if you threw out your bad money habits to get into a saving journey. To do this, you have to go through some easy tips.
Avoid Comparison Game: Stop comparing your saving or budget with your neighbor or anyone else because each person has different saving strategies. Instead, let your budget guide your spending and saving habits.
Try To Curb Emotional Spending: Avoid gifting yourself a money-spending treat when you feel upset. Instead, if these feelings arise, redirect those toward other positive behaviors that do not allow you to spend money, such as calling a friend or exercising, watching a movie, or stepping outside for a walk.
Quit An Expensive Habit: This is not an excellent way to save cash, but it could add a lot of Euros to your checking or savings account. For example, if you drink a lot, limit it or quit it altogether because it is also not good for your health and leads to significant future expenses.
Actually, you have to leave all your habits or behavior you feel you should give up, then you could do so in the name of saving money. By doing this, you can save a small fortune. In addition, if you don't have the willpower to skip these, consider using coupon codes on your every expensive habit. It will be the best way to save some money while continuing your lousy practice.
In addition, if you are all looking for working coupon codes. We recommend you to pick BesteSparer.de will be a top pick for you. They are offering some of the best coupon codes in Germany under one roof for many brands.
Make A Habit Of Reusing Stuff
Think a little before throwing all your trash because by doing this, you might find an item that you can reuse for value. For example, if you are about to through away old clothes, don't sometimes these are valuable. Instead, you can make pillow covers and bags. Or, if there is an old carton or plastic bag with a recyclable icon, you can use it again to store items.
Tip: Also, try not to make so much food. Why? Because you can save a lot on food expenses, making extra foods might sound relaxing for the future, but it does need additional ingredients. And if for any reason, it gets spoiled, you end up having wasted food and money. Besides this, you can also visit BesteSparer Deutschland to save more on your purchase.
Some Extra Money Saving Tips
Set Your Goals
Nothing can be done perfectly without its goal, so it is necessary to set it before saving money. In addition, if you need to maximize your saving, then broaden your objectives. Then, it will help expand your savings automatically. Such as, you can set a goal to save some money for retirement, for your child's education, and more. Once you have decided the goal, then next is to figure out how much money you will need and how much time you take to save money. Finally, consider putting that money into your savings account if you are saving for retirement or your child's education.
Some Tips
You can also do it by investing money in various places. I know that investment comes with risks, and you may come out with no savings, but most times, they also create growth opportunities. So, do it after analyzing the overall scenario for better results.
Conclusion
These are some of the easy tips from my side that you can use for maintaining a healthy budget. But be sure to check and balance the cash flows and spending to know where you stand during the saving journey.