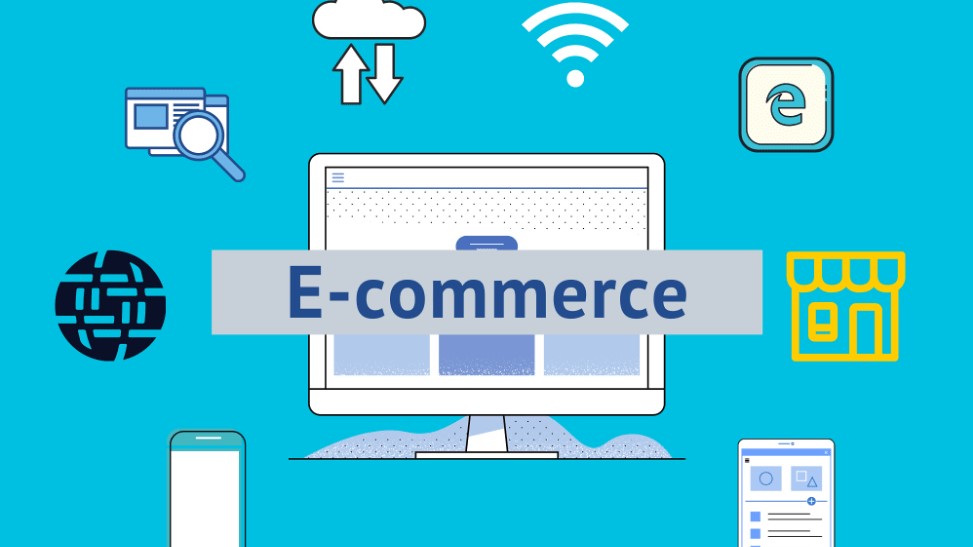 How much does e-commerce cost? That's is the question that often crosses the curiosity of those who see the internet as the possible solution to increase their online store sales.
But not only. This idea tickles the imagination of people who would like to embark on an adventure if only to supplement their salary. Is it possible to earn in this way?
Of course, but there is one point to underline: the initial investment is not trivial. Second, and most importantly, you need a web marketing strategy to grow your brand. A Brand is an identification symbol, trademark, logo, name, word, and phrase that companies use to distinguish their product from others. Third, a combination …, the dissemination of cards, positioning on search engines, social media marketing, and the influencer's relationship. Do you know what this means? There is to invest and not a little. But it is not easy to speculate.
Nobody can answer the critical question a priori. How much does e-commerce cost? And the related project? I want to try to identify a series of steps to help make an estimate and leave some helpful information for those taking the crucial steps in this sector.
The Topic Of This Post
1 First, you need to create a site to sell

2 Now, it is helpful to manage the sales strategy

3. Can you save money on e-commerce?

4 So, how much does an e-commerce cost?
First, you have to create a site to sell
Here is a good part of the investment. The structure of e-commerce is not that of an institutional portal, nor is it similar to a blog. 
Optimization Search Engine Optimization the set of strategies and practices to position websites or web pages in the engines' organic results.

Usability and accessibility.

Visual and copywriting.
All this with an eye to the world of Conversion Rate OptimizationCRO (Conversion Rate Optimization) is the practice of increasing the conversion rate. Conversion rate means how many visitors to the site, as a percentage (CRO). That is to say, all those analysis activities related to customer behavior to find out how he moves within the site and what can be done to increase the ROI. The ROI (Return Of Investment, "return on investment") is the income generated by a given investment, less the cost of the investment itself. So ROI is typically the measure… That is to say, the return of investment, the return of what you put on the bench to start this adventure. Does it seem like a complex job?
The creation of e-commerce requires great skill in terms of SEO planning and, more generally, market analysis. Before laying the foundations on the content management system, it is necessary to analyze the context and decide where and how to intervene, position oneself.
Now it is helpful to manage the sales strategy.
Here the going gets tough. So why not just do online promotion and invest in the organic business for SEO? Advertising (abbreviated ADV) means advertising, and it is a paid message that a company sends intending to inform or influence the people who receive it …, social media marketing, lead generation. In digital marketing, we use a and data analysis: you have to create a route, a way to follow. So we need the specialist who gets his hands dirty and the e-commerce strategist. Without forgetting the management of the online store, you know?
Who chooses the prices and creates the promotional activities with discounts and coupons? Is there anyone who arranges shipping, returns, customer care service, and Messenger chatbot optimization?
In a perfect world, this role would be occupied by the e-commerce manager. But, unfortunately, often, there is a single figure at the head of everything, an acceptable situation for a small digital shop. But not always.
Do you know what this means for those who have a healthy income in mind with their e-commerce? The cost of the e-commerce project is bound to rise inexorably: it all depends on how you want to develop it. And it's not easy to limit yourself when competitors economic parlance, a competitor is a company in the same sector or a similar sector that offers a similar product or service. It could be a kick.
Can you save on e-commerce?
Here one could rely on popular wisdom to come to a clear conclusion: saving does not mean earning. If you decide to proceed without a strategy, with a slow site without good SEO optimization, the results are what you deserve by refusing advertising investments. However, there is some valid solution for those who start and do not want to invest much.
Dropshipping
That is to say, the sale without warehouse: your e-commerce is connected to the supplier, and the buyer places the order directly at his offices. You thus avoid a flood of unnecessary expenses (primarily shipping costs), but you face a series of problems that are difficult to mine and avoid:
The final gain is minimal.

Competition is fierce and fierce.

You have no control over the goods shipped.

Risks of selling finished products.
Start with the dropshipping. Dropshipping is a method of retail trade, mainly used in e-commerce, in which a seller does not stock the products that agree. How much does e-commerce cost in this case? Much less, cut down on management costs. But you can't indeed emerge if you have such a weight.
Marketplace
The same problems, more or less, manifest themselves in the choice between e-commerce and the marketplace. The latter term refers to those sites such as Amazon and Etsy that represent large portals with an excellent reputation in terms of brands that offer an online space to sell.
You have no commitments, you pay what you need, and you have the visibility of a well-positioned store. But this also means being subject to the rules of a higher entity in terms of personalizing the sales experience. You are a guest in someone else's house and share the space with a flood of online stores that sell the same products as you. Difficult to emerge like this.
So, how much does e-commerce cost?
Very. But not just to create the website (which is not easy). The actual cost of this project is the need always to promote and push a business surrounded by competitors. Because selling online is spectacular, and for this reason, it isn't easy to stand out.
Everyone wants a piece of the pie by offering their wares to a potentially infinite audience. To raise the turnover, earn something more from their passions, make a hobby or an interest bear fruit. So how did all this come about? How much does it cost to open insurance e-commerce?