Hotels aren't always the first choice when looking for the ideal wedding location. Conservative couples, who'd love to go the traditional route, dream of having an elaborate wedding in a cathedral, mosque, temple, or any place of worship. Those who want to be as creative as possible pick a garden, forest, beach, barn, or even a pub as their wedding venue. 
But if you're one of those people who'd want to keep it classic and elegant while being practical, then don't take a hotel off of your wedding plan checklist just yet! There's a multitude of reasons why hotels make a perfect choice for hosting a wedding. Plus, they're probably the most stress-free wedding venue option and we'll tell you why.
We're here to give you 8 benefits of having a hotel wedding: 
1. There's a hotel for specific wedding needs
Are you going traditional or modern? A countryside wedding in a town off the beaten path or a contemporary wedding in the heart of a bustling city? Hotels come in a range of styles, sizes, and are located in different places. If you're planning a hotel wedding, you're sure to find the best option for you. 
2. Located in a scenic destination 
Hotels are associated with leisure travel, so they're either located near a tourist attraction or they're situated in a scenic destination itself. This is mostly true for hotels in the countryside. 
Take your hotel wedding up a notch by choosing a property that's located in a picturesque destination. The stunning grounds and pleasant views will give you amazing photoshoot opportunities and better chances to explore. This hotel in Carlow Ireland, for instance, has stunning views of the Killeshin Hills and the River Barrow— a perfect spot for a charming Irish wedding. 
Also read: 8 Dublin Cultural Hubs & Quarters To Explore During Your Culture Trip
3. Elegant ballrooms and hotel amenities
If your idea of a perfect wedding includes a grandiose ballroom wherein you and your spouse will feel like royalty, then a hotel wedding is perfect for you. Take advantage of the stunning elements that the luxury property already has, including elegant ballrooms with high ceilings and chandeliers, sophisticated lobbies, and luxurious outdoor amenities. 
4. Experience in event planning 
Hotels are experts when it comes to hosting big celebrations and accommodating a large number of people. They must have catered for a great number of weddings. Aside from having a tastefully decorated function room, your wedding package will also allow you to work with a skilled, professional coordinator or even an in-house wedding team. They'll make sure your big day runs as smoothly as possible. 
5. Access to the best wedding vendors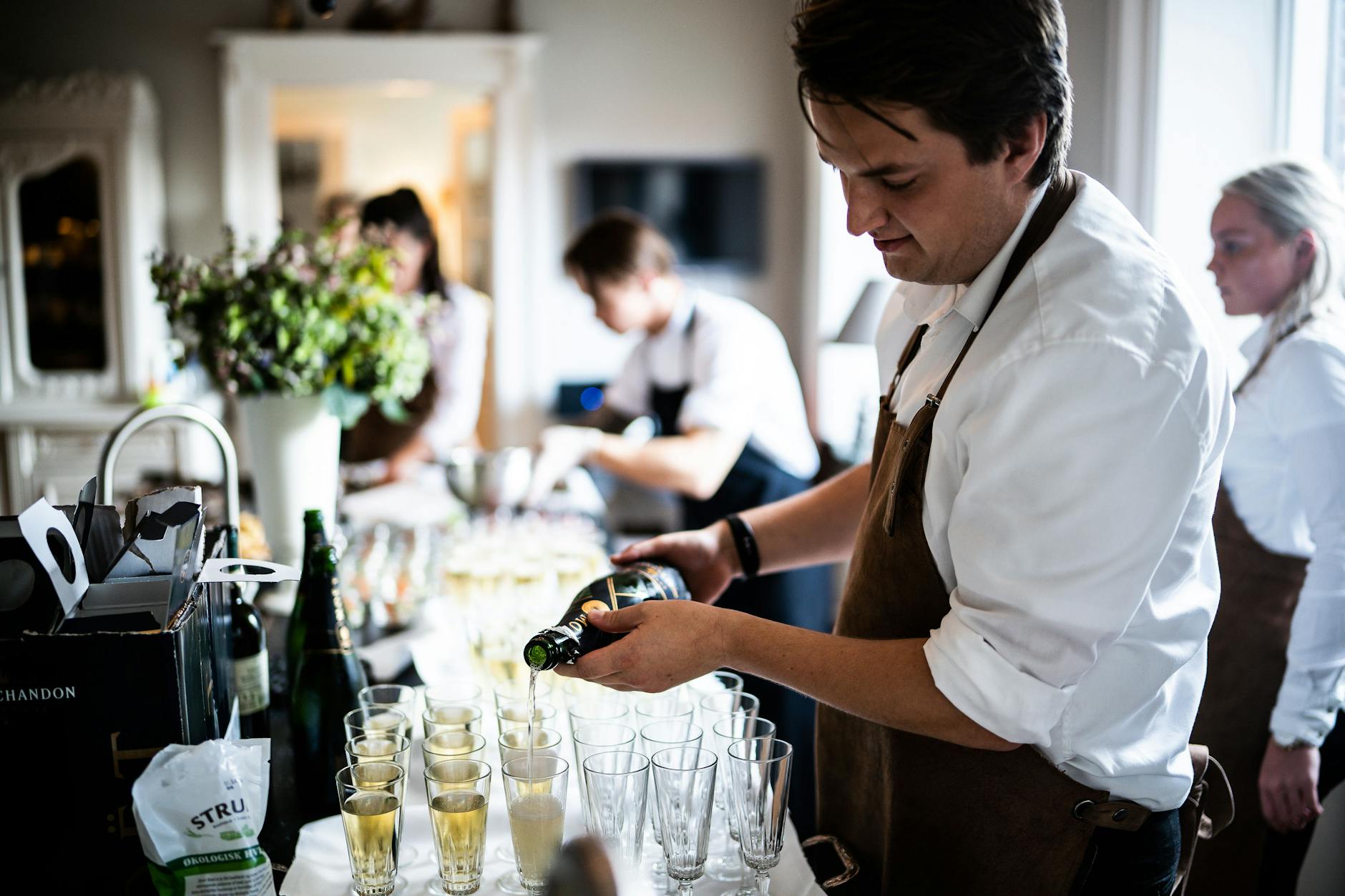 If you choose a hotel that hosts many weddings, then they may already have caterers, pastry chefs, event designers, florists, decorators, lights and sounds, and other vendors in-house. If not, they can give you a list of recommended vendors. Having these options will make your wedding planning easier and even more practical, as opposed to finding multiple vendors. 
And needless to say, hiring people who work in the hospitality industry means you'll surely have the best experience, from how the venue is decorated to how the food tastes and looks.  
6. No more complicated traveling
Many couples have their ceremony in one place, like in a church, then have everyone travel to a different venue for the reception. Traveling involves a lot of hassle on the guests' part, and even adds a financial burden to couples who'd opt to hire transportation to and from the event. 
Having an on-site ceremony takes away the transportation issues and potential delays in getting the party started. You may ask the hotel to transition the ballroom from ceremony to reception while your guests enjoy cocktails in another on-site space. 
7. Your accommodation is one elevator ride away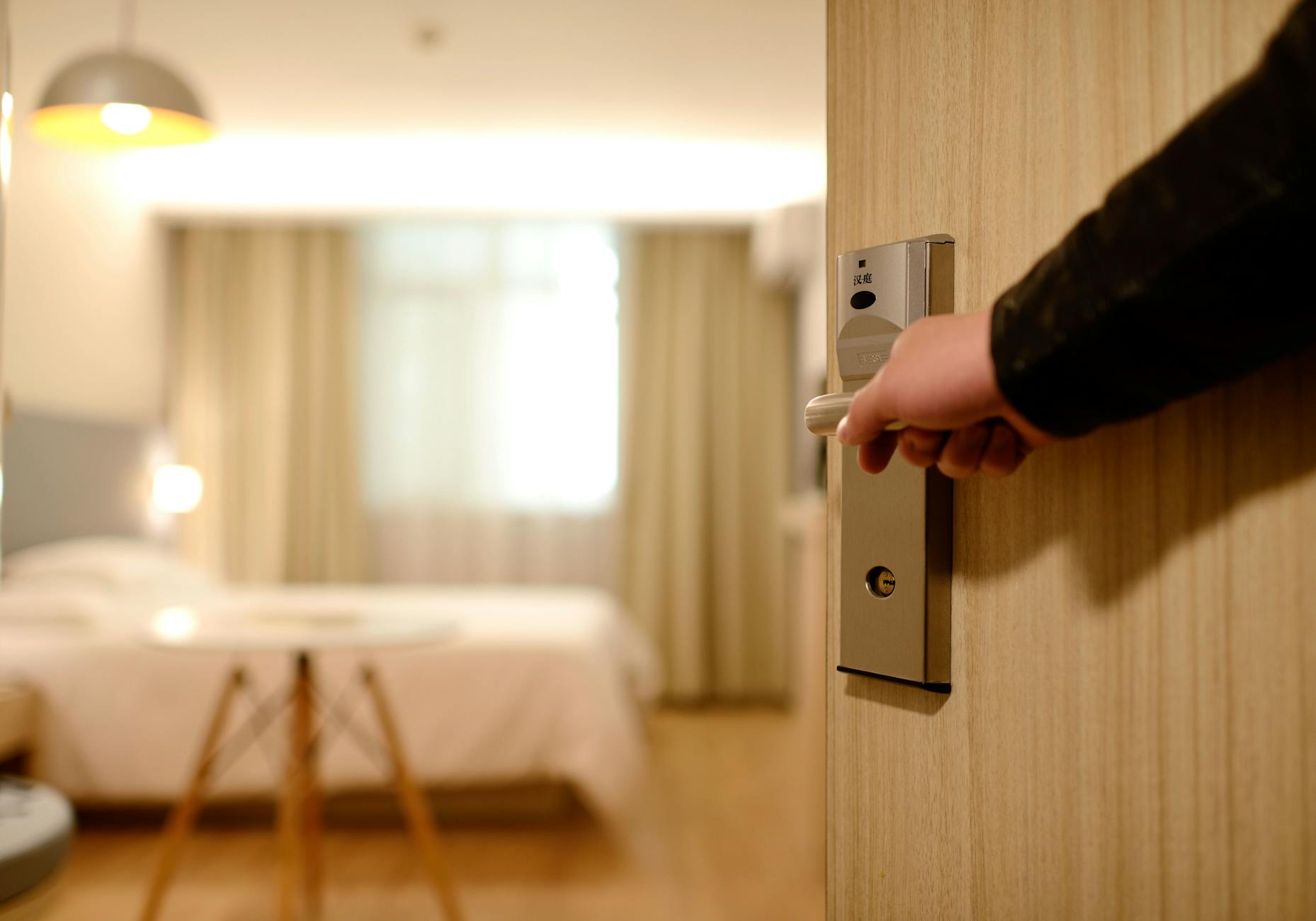 Are you planning to book accommodation for you and your partner, family, and friends? Do you have guests traveling from far and wide? A hotel can provide you and your entourage the utmost convenience of having accommodation in the same place before, during, and after the wedding. 
No need to worry about your VIPs missing your wedding or getting home late after the event. You can even carry on post-wedding celebrations since you're all in one place. And as for you and your beloved, you'll have access to a luxe newlywed suite. 
8. Great value for your money
Hotel wedding venues offer you everything you're looking for, at the best price. You can even find wedding packages that cater to your wedding size and other needs. Packages often include an experienced wedding coordinator, banquet room hire and staff, mood lighting and background music, reception dinnerware and table decors, and personalized menus and table plan.
Cheers and happy planning!
Author Bio: Carmina Natividad is a passionate travel blogger who loves street photography, food trips, and writing articles about travel, food, and lifestyle. To know more about hotels and travel blogs, you may visit Woodford Dolmen Hotel Carlow.