Uncategorized
Creative uses for presentation folders to help your business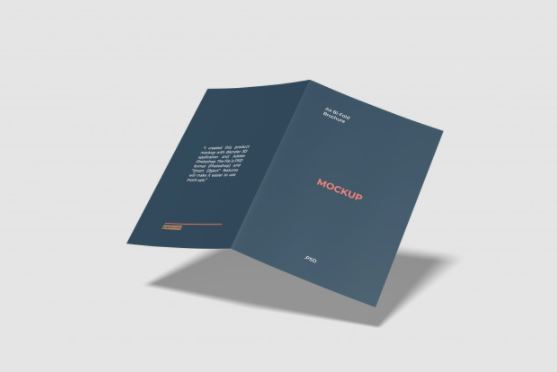 Personalized presentation folders are a very impressive and professional way of storing documents, presenting information, and projecting the right image for your company. A personalized folder can add a lot of value to your brand image.
Impressing people at a seminar, presentation, or sales pitch is important, and what can be worse than fumbling with dog-eared, loose end documents. It gives a very clumsy image. Every part of how you present yourself has to be classy and consistent. Be it your dressing sense, your body language, the way you behave, and even the way you carry your documents. 
We cannot tell you about the other but surely can guide you regarding your presentation folders! 
They are a very good chance to show off your branding and obviously, your clients would like to carry around a classy folder with organized documents rather than struggling to manage papers. 
So the question arises- when should you be using a presentation folder? Here are some of the best ways you can use presentation folders in the favor of your business:
Trade shows, seminars, and presentations
When you want to present information at a seminar or a trade show, leaflets and brochures can be a very convenient option. However, a presentation folder always gives you an added advantage.
Presentation folders make it very easy to hand over all the necessary information you want to give your prospects. By arranging your documents in a pre-packed folder, you make it very easy for your prospects to leaf through. Especially custom A5 folder are very convenient.

It's like a car whose steering you command. Plus, there is no harm in your prospects carrying around your folders and showing them to other prospects! 
The advantage that you get with A5 presentation folders is that while other brands are busy addressing the audience to their websites, you directly give them an offline version of your services with exactly what they need to know. This eliminates the time spent waiting to Google your website. It also results in faster conversions. 
Especially in the hospitality industry, custom A5 folders or A4 presentation folders are a great way to greet your audience. A good presentation folder can also make your clients opt for more services and products. It all depends on how convincing your folders are.

All in all, a good personalized folder is your best chance of making an excellent first impression. Plus, it also helps you give a very personalized feel to your clients, making them feel special. 
It is very important to keep all product-related and service-related information in one place. Let us take an example of the medical industry- When a person goes for a particular medicine or a surgery or even a visit to a doctor's clinic, they want to know everything about everything. Moreover, they also have to maintain records to track their medical needs.

Let us take another example- when a person goes to the electronics store to buy a water purifier, they will want to know all about its features, the brand, the pricing, the warranty, and much more. 
Thus, having personalized folders helps you deliver all vital information to your audience in a very organized manner. This also saves your prospects the effort of juggling between brochures and struggling to keep all important papers in one place.
Whether from the medical industry or from a product-based business, having a presentation folder with your brand name on it creates a very sophisticated image. It also saves a lot of manual effort. Instead of explaining about your brand every time, all you have to do is hand over the folder that speaks for itself. The better the folder, the better is its impact! 
The presentation folder printing industry has seen A5 folder printing become more popular in the past few years. With many businesses exploring and understanding the benefits of presentation folders, brands are opting for varied designs and formats to create a sophisticated brand image.
If put simply, every business can have personalized presentation folders. Its magic is all based on how you present your brand in your folders. It all depends on how much effort you invest in making a good presentation folder!