Dublin is a vibrant, cosmopolitan city that's worth visiting by anyone who'd want to get a slice of the Irish culture. Next to being hailed as Ireland's capital city and its largest city, Dublin is also a city of many names.
[1] It's the land of saints and scholars. Dublin is one of the UNESCO Cities of Literature. Bookworms, writers, and literature geeks flock to Dublin to see the city's literary attractions, including the Book of Kells, historical libraries, bookshops, and the memorabilia of prominent Irish authors. 
[2] It's the birthplace of the world-famous Guinness stout, and home to over 1000 pubs. Dublin is a haven for anyone who loves to drink craft beers and liquors, listen to live music and socialize with high-spirited locals. 
[3] It is also a hub for artists. Dublin has a wealth of art galleries, museums, arts and crafts shops, and street murals dotted around the city. As for historians and architecture buffs, Dublin has its fair share of medieval heritage and other historical gems that are worth visiting. 
So if you're visiting the Irish capital for a "culture trip", you might be overwhelmed with options. Luckily, Dublin is divided into various segments or quarters, helping you find the things that interest you the most. Different areas carry different vibes! 
Whether you're a history buff who'd like to get to know more of Dublin's medieval heritage or an easy-going traveler who wants to know where the pumping music and tasty beers are, here are 8 Dublin quarters you should check out. 
1. Medieval Quarter
Want to know more about Ireland's Viking and medieval period and see historical buildings with old-world charm? Dublin's Medieval Quarter is a must-visit. 
The Medieval Quarter is the oldest part of the city, encompassing the 13th-century Dublin Castle, Christ Church Cathedral, and St. Patrick's Cathedral. Walk around and you'll feel like time-traveling a couple of centuries back when the area became the hub of the Vikings in Dublin. The city remained mostly under Viking control until the Norman invasion of Ireland. 
If the architectural remnants of the olden days aren't enough to transport you back in time, you can also step inside Dublinia, a historical recreation (or living history) museum. The attraction is located at the heart of Viking and Medieval Dublin. It hosts immersive tours that focus on the Viking era and Medieval period, allowing visitors to find out about Dublin's rich past. 
Related: Where To Stay In Kilkenny: 6 Accommodation Options In The Medieval City
2. Antique Quarter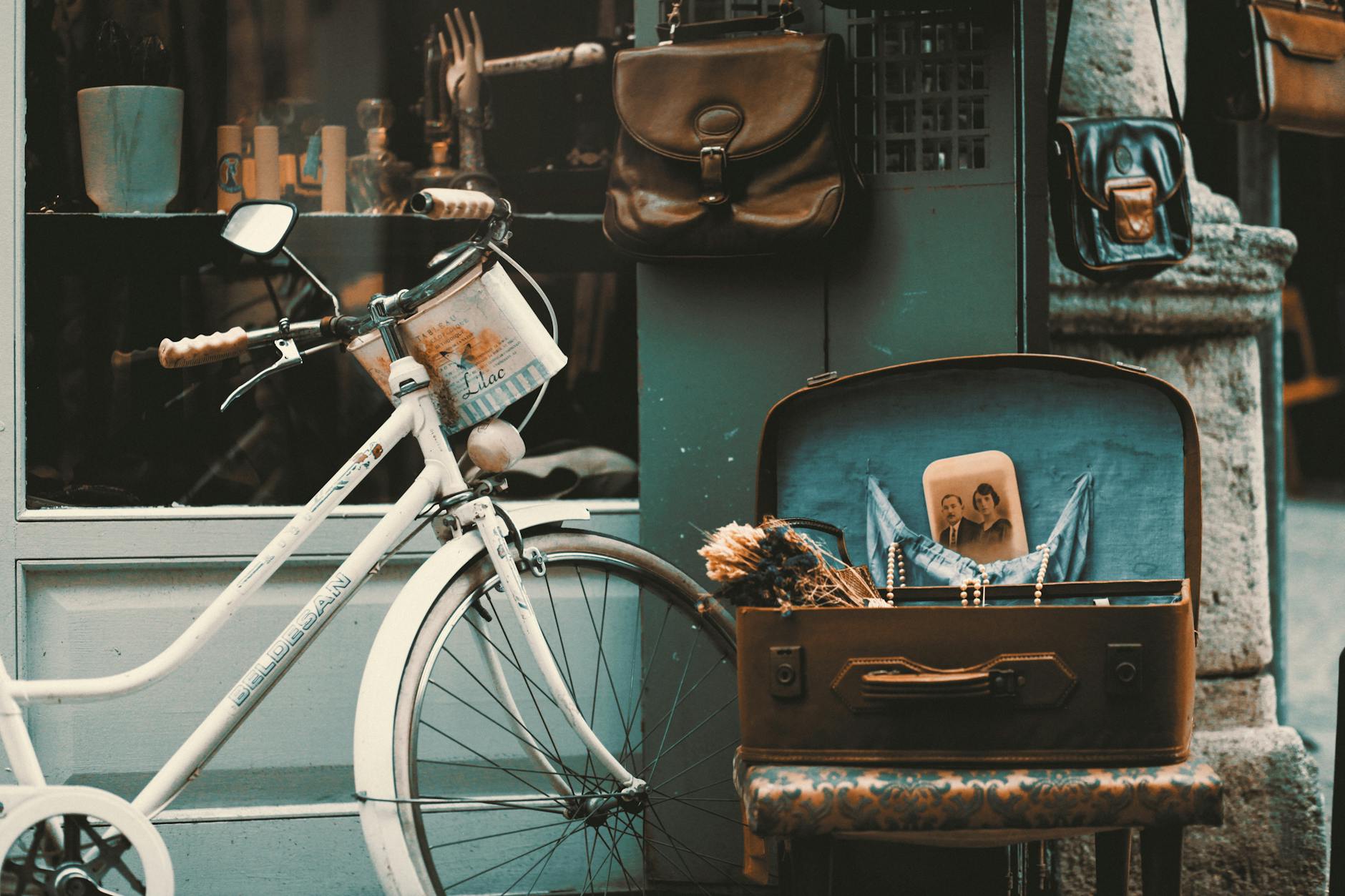 If anything vintage sparks joy in you, then walking around the Antique Quarter may feel like walking on cloud nine. 
Dublin's Antique Quarter, which is the area around Francis Street, is a treasure trove of antiques, fine art, and collectibles. It has an array of old-fashioned stores with quirky facades, smelling like old books, leather, and dusty yet valuable souvenirs from decades ago. 
Should you get hungry during your shopping spree, there are hip cafes and restaurants nearby for your cravings. 
3. The Liberties
The Liberties is a spot neighboring the Antique Quarter. Similarly, it'll give you a slice of Old Dublin, thanks to the market traders, whiskey distillers, and the textiles industry that once roamed its streets. Today, the lively neighborhood is an eclectic mix of old and new Dublin. It's buzzing with pubs, cafes, and visitor attractions. 
Perhaps its most visited attraction is the iconic Guinness Storehouse, the home of Ireland's famous stout. Here, you can learn to pour the perfect pint, discover the history and art of brewing, and see the panoramic view of the city from the storehouse's rooftop bar. 
4. Georgian Quarter
Have you ever heard of the beautiful Georgian architecture Dublin is praised for? They are characterized by tall, red-brick townhouses, heavy colorful doors, and wrought-iron decorated windows. You'll find some of the finest ones in the Georgian Quarter, which spans both north and south of the River Liffey.
Georgian Quarter is home to Merrion Square, St Stephen's Green, and Fitzwilliam Square, which are also prime examples of Georgian architecture. You can even book accommodation in the Georgian quarter, like this serviced apartment in Dublin Leeson, and experience lodging in one of the remarkable Georgian buildings. 
5. Cultural Quarter 
A trip to Dublin will never be complete without going to the cultural quarter. Popularly known as the "Temple Bar Area of Dublin", the Cultural Quarter is swarming with bars, restaurants, music venues, quirky shops, galleries, and street murals. Just be wary of the prices — Temple Bar has a "tourist trap" reputation. 
Wander through the cobbled streets. Snap a photo of every street mural you see. Stop and watch the street theater and buskers. Check out regular markers. Visit art galleries and creative destinations such as the Irish Film Institute, the Project Arts Centre, the National Photographic Archive, and DESIGNyard. Sip a drink and simply enjoy the bustle of locals and visitors that make up Dublin's warm and welcoming atmosphere. 
6. Creative Quarter
Dublin's Creative Quarter is an area stretching from South William Street to George's Street, and from Lower Stephen's Street to Exchequer Street. The quarter was once home to Dublin's rag trade. Today, it's a hub of design creativity and innovation, jam-packed with quirky shops, artisan boutiques, studios, galleries, and an eclectic mix of cafes, bars, and restaurants. 
7. Tech Quarter
More of a digital age kind of traveler? Check out Dublin's Tech Quarter, a.k.a the "Silicon Docks" area around the Grand Canal. The area is home to global tech giants like Facebook, Google, and Twitter, as well as Irish tech companies, so you'd expect it to be buzzing with hard-working, hard-playing, tech-savvy folks. 
The area is filled with contemporary buildings, like the Bord Gáis Energy Theatre, and modern art. Visit the area after dark to see how it beautifully glows up above the calm waters of River Liffey. 
8. Dame District 
Dame District has become an epicenter for socializing in Dublin. This quarter behind Dame Street, which links the Georgian, Cultural, and Medieval quarters, has its distinct vibe. 
The Dame District is home to the city's best pubs, cafes, and bars, including Stag's Head, Dame Tavern, The Bankers, Pichet, The Exchequer, Odessa, The Mercantile, Speak Easy, and Sweeney's. Visit during the day and you'll witness the streets swarming with people, enjoying Dublin's boutiques and cafe culture. Check-in at night and it's buzzing with the energy of bar-goers and clubbers, looking to experience the unbeatable Dublin nightlife. 
Author Bio: Carmina Natividad is a free-spirited writer who loves exploring the great outdoors. She loves traveling, eating, taking food and streetscape photographs, and simply enjoying new experiences and writing about them. To know more about hotels and travel blogs, you may visit PREMIER SUITES Dublin Leeson.