Gadgets
7 Reasons to Benefit from A Smartphone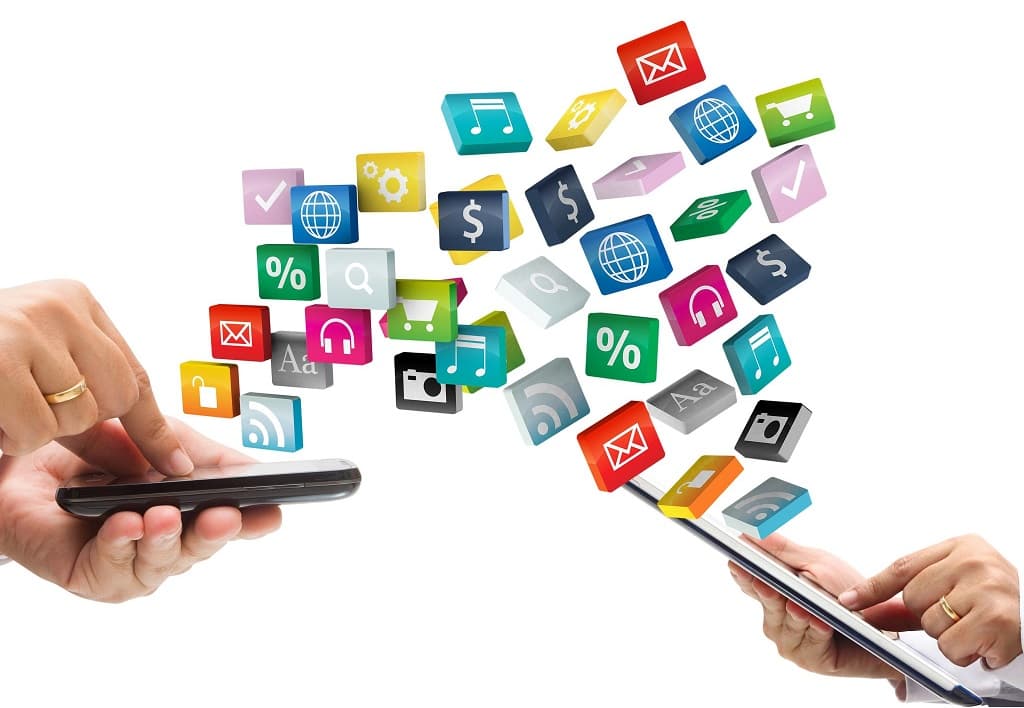 Technology has taken over the world like a storm. With the advent of Smartphone, everything from electronic devices to electric appliances are updating and upgrading.
Technological advancements are elevating the processes of new products in the market perhaps raising the bar for competitions. With so many new advancements, smartphone business has also accelerated over the years. The smartphone companies are launching new devices almost every year which results in high purchase rates as well. Almost every individual owns a smartphone and the fun part is, some individuals own two smartphones at the same time. Be it an iOS or android, both platforms lead to almost the same features.
If you are a frequent smartphone user or you are planning to purchase one, then you should know how to take advantage of owning one in 2021. Let's unfold some reasons to benefit yourself with a smartphone.
1. Multi-tasking
You can always do multi-tasking on your smartphones. Thanks to the mobile app development services and companies, for creating applications which can perform several functions in a blink of an eye.
Multi-tasking physically gets hectic but it can efficiently be done through your smartphones. You can choose to text and listen to some important voice-note at the same time. Maybe, you can watch a video and reply to an email simultaneously. The ability to do multi-tasking is beneficial, especially when you have a lot of to-dos on the list.
2. Business priorities
If you are a business man or working for an organization, you need a device which can perform all the functions effectively. Would you prefer turning-on your laptop even if your smartphone can conveniently perform the task for you?
No, right! This is the biggest benefit of owning a smartphone. You can effectively perform your task through a smart device. In present since almost everything has become digital, there are multiple mobile applications available which can help you manage your business on priority.
3. Inbound Marketing
A marketer knows how to attract people through inbound marketing funnel. With the increased availability of smartphone and its amazing features there is an increase in our impulsiveness simultaneously. It is important to know your customers and plan things accordingly. The best part is all this can be carried and monitored through your smartphones as well. Inbound marketing turns strangers into promoters.
Inbound marketing follows four steps;
Attract
Convert
Close
Delight
Each step holds a separate importance. When you attract a visitor through marketing technique, they read about you via unsolicited email or informational emails. Once they are attracted, they convert, show their interest and fill their details on your website, third step is they close the data and gradually move towards promoting it. If they are delighted by your services, they will share and tell their other friends.
Inbound marketing is a user-centric technique which works efficiently on your smartphone devices and you can make the most out of it using your smartphones.
4. Social Media
Social media plays a vital role in the making and breaking of a brand. Even if you are looking forward to avails some products and services then all you have to do is, take out your smartphones go to their online pages and click your favorite products right away. Moreover, majority of the people prioritize social media platforms so even if you are looking forward to make a brand presence, you can definitely tap the social media platforms.
The best part is all these actions can be carried out using your smartphones which means it is convenient to make a brand presence as well as carry out your shopping tasks simultaneously.
5. Content Creation
Now-a-days people are creating great content using their smartphone. Amazingly they have a great fan-following as well. You wish to be a motivational speaker, a beauty blogger or a fashion designer, social media content creation will pave your way through. You don't require a professional camera or any extra spending on this, a good smartphone will do it all for you.
6. Mobile applications
Advancements in almost every field has accelerated the emergence of several different types of mobile applications. You can now watch movies, listen to songs, work on your university deadlines or carry out a corporate task through respective mobile applications. There are plenty of mobile applications created which are completely task oriented.
7. Sit back and relax
Every day is not a good day. We all have believe in this quote. Whenever you are stressed or worried all you can do is, take your smartphone out, open Netflix, sit back and chill.
Work never stops but sometimes giving yourself a break is also necessary!
Final words
All in all, there are many more reasons to have a smartphone in today's world. Some great reasons are mentioned above. Hope you make the most of your smartphones. Afterall, they are convenient, user-friendly and portable.